This probably won't be a long post as I am insanely tired and relatively stressed out right now. The last few days have been nothing but working and coaching and writing emails and spread sheeting and other related activities. I guess I'll start this post from a few nights back…as it's been a few days since I've written a post.
.
Friday:
.
Had two students early in the day and then drove over to get my green slip from the dealership (I officially own my car!). Went out that night with Jon and Kuge, met up with some other poker players (I won't name drop…but there were some very baller MTT players in company). Went to some random bar near UNLV, which was super shady on the outside (got asked for change walking into the bar). Inside was alright and ended up trying some new Belgium beers to mix it up. Everyone decided the next stop needed to be the strip club so we went over to Hustler. That popped my Vegas strip club cherry…and didn't get home till 4 or so. Good night though
.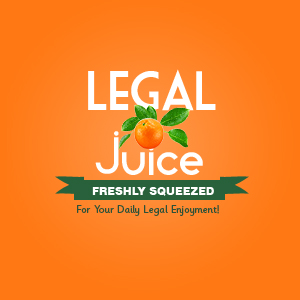 .
Saturday/Sunday:
.
Saturday was an adderall day and I wrote the first chapter of my next book. I caught the writing bug pretty hard and figured I might as well get as much writing done while it's enjoyable and before it becomes the grind part of the book, lol. What was plotted to be a 3 page chapter slowly turned into 7, and I think the next book might be just as lengthy as DFRP (that's right…i just accronymed by book, lol). On Sunday I had 2 students and then spent the rest of the night at the gym. I had to get to bed early due to having to be up early on Monday.
.
Monday:
.
I woke up super early to get over to the DMV. I had to register my car, get my Nevada license, and get my custom plates. I sadly won't get my custom plates for a month or two…but so long as it passes the panel, I will be super happy. The DMV ended up taking about 2hrs, which is rediculous…but it is what it is. Got home, took an addy, and started writing. I ended up spending about 2hrs doing protege program work (answering applications, negotiating, etc.). I still got about 4 pages written…and got a lot of organization done…which is solid. Which reminds me…I still have about 6 spots open on the protege program in 2011…so if you are interested, ship me your application and we can have a conversation =)
.


.
Tuesday:
.
Today I had 3 students and was trying to do book work around it (finalized the edits I believe). I have been insanely stressed all day trying to take care of business, and I forgot to eat lunch, which was a poor choice. I have a few students tomorrow, and then I need to pack up and be ready to leave early for Palm Springs on Thursday. It will be nice to take a few days off…so hopefully my mini-vacation is relaxing. And with that said, I will leave you with a song and hope Thanksgiving is good for those that celebrate =)
.
.
*SS*