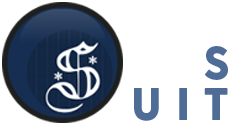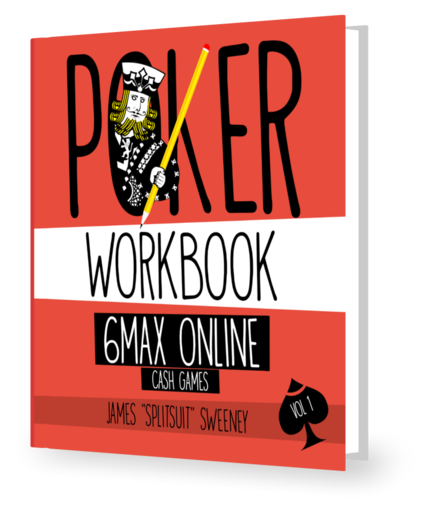 The simple way to study the hardest part of poker.
The best 6max players are great hand readers that put their opponents on correct ranges time and time again. But they aren't wizards or lucky guessers. They use a process that this workbook guides you through.
Get ready to study the RIGHT stuff the RIGHT way.

Improve your hand reading skills in a few weeks without spending hundreds per hour on coaching
The games are getting tougher. It is no longer about simply stealing more often, defending your blinds a bit better, or double barreling some more bluffs. Poker has matured, and as it continues to mature your online winrate will rely on your ability to hand read and exploit ranges using the most +EV lines.
This workbook is for 6max players to improve their skills between sessions. With 40 exercises hand-picked to help you dissect situations that come up often, you will be challenged to explore ranges more powerfully than ever before. Built specifically for online players; you will explore barreling, restealing, squeezing, thin value bets, and big bluffs using HUD stats and a step-by-step process. Your workbook has 3 sections to give you a well-rounded hand reading experience where you will study...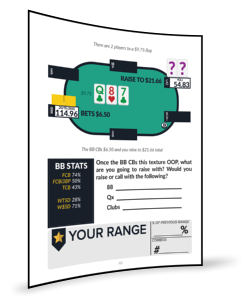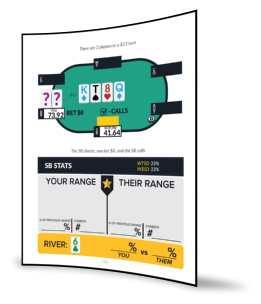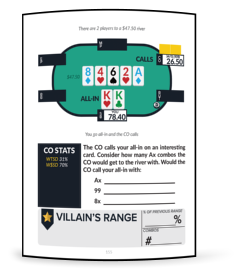 This section helps you understand and find shortcomings in your own ranges. Are you bluffing too often, or worse, not bluffing enough? These exercises will help you objectively understand your own ranges on each street.
Knowing what your opponent holds is where the war is won. This section guides you through hands to help you visualize your opponent's ranges and frequencies - all with guiding questions you can start using in your next session.
When you play against stronger players you also need to know what you represent. The final section looks at range vs range situations to help you identify range advantage instead of just focusing on your own hole cards.
WHICH OPTION IS BEST FOR YOU?



Flopzilla Key ($25 value)
Flopzilla Key ($25 value)
Flopzilla Ranges ($40 value)
Flopzilla Ranges ($40 value)
Hand Reading Webinar ($60 value)
10 Pro Answer Videos ($500 value)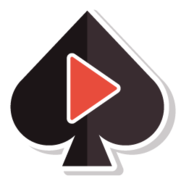 Upgrade your workbook experience with the 6max Power Pack. Three 6max professionals join together to share their answers to the book with you. Learn alongside their range assumptions and make sure your answers are on the right track. Coaches include Peter "Carroters" Clarke (author of "The Grinder's Manual"), Brad Lampman (creator of the "Building Complete Ranges" series on RCP), and Adam "W34z3L" Jones (creator of the popular "Auto-Profit" series on RCP).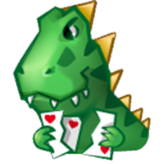 Flopzilla is a powerful piece of poker software that allows you to analyze hands, ranges, and frequencies with ease. This software is only for Windows PCs and if you choose a combo that includes Flopzilla it grants you access to use Flopzilla on up to two Windows machines. You can complete this book without using Flopzilla, but it's my recommended software for powerful exploration and study and it comes with HoldEQ which makes completing section 3 a breeze!
WHAT ARE PEOPLE SAYING ABOUT THESE WORKBOOKS?
"My greatest improvement has come from reading this book. The exercises that involve narrowing your own range are value in and of itself. The more I do this book, the more comfortable I feel at tables or online, strictly because I feel as though my 'vision' is getting better. And that's exactly what this ranging book will teach you. How to have vision at the table. How to intuitively see what is and what is not in front of you when your opponent acts...Couldn't commend this book enough"
(About The Live Hand Reading Workbook)
What limit(s) are the hands from?
No. It would be impossible to give you an answer key since I could never suggest river ranges without first knowing what range you assigned preflop. And even if there were a perfect answer key today, it would be outdated within a year as the game continues to mature and ranges continue to change. The closest thing to an answer key is the Power Pack which includes 6max professionals sharing their answers and process with you.
All the exercises in this book are from 50NL 6max. This is perfect if you play 50NL or 25NL and are considering moving up...but the exercises are great practice regardless of the exact limits you play.
I'm new to hand reading. Is this for me?
I only play tournaments. Is this for me?
Yes. This workbook will force you to work through hand reading in a very technical way. If you are brand-new to hand reading the book will be tough at first, but after awhile the process will become ingrained and using this skill on the tables will be much easier.
Get your workbook today and start practicing the one skillset you use in EVERY single hand you play.
Your bb/100 will thank you.